The Student Projects in a Flipped Classroom
& Project-Based Learning Environment
Technology at Work - Biological Diagrams
Google Docs and Podcasting - Evolution
Old Meets New -
QR Codes, Podcasts and Artistic License


Also, Linneaus Gets a Facebook Page
Artistic Licence to Learn - Animation & Performance with the Evolution of Barbellus
Episode 1 - Barbellus... Don't go into the Water!


Episode 2 - Barbellus, the Revenge!


Screencasting - Learning by Teaching
Protenoid Microspheres - Predecessor to Cells?



Role-play Rocks Motivation
The Dr. Awesome Series Begins - Primitive Worm Infection!
Getting Kinaesthetic
Learning through Modelling - Including an Interview
Angles of Assessment
Podcasting Lab Reports

Beyond Models - Scrapbooking for Learning
Multiple Intelligences - When Students Choose their Learning Style
Gamification - Using Minecraft
David's Minecraft-Squid-Screencast


Touring Arthropoda in Scratch
Crossing-Curricula - Programming Meets Biology!
The Entomology of Food
Yes - Educational Arthropod Cooking Shows
Tables Turned - When Students Create the Assessments
Amazing Features Available in Google Forms
Beautiful Bugs
L's Beautiful World of Ants Calendar
Grammy Nominations from eCampusLive Biology 12
---
---
Classification Projects - 2016

John Smith is a Lonely Soul - So, Man's Best Friend to Rescue
​
---
Powered by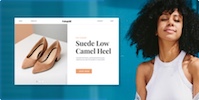 Create your own unique website with customizable templates.